Before April slips away ... I better document that The Sugden 5 have a 16 year old!
Yep! It's crazy how fast he is growing up! If I let myself think about it I get a little bit sad ... so I try not to :)
Here he is celebrating a little...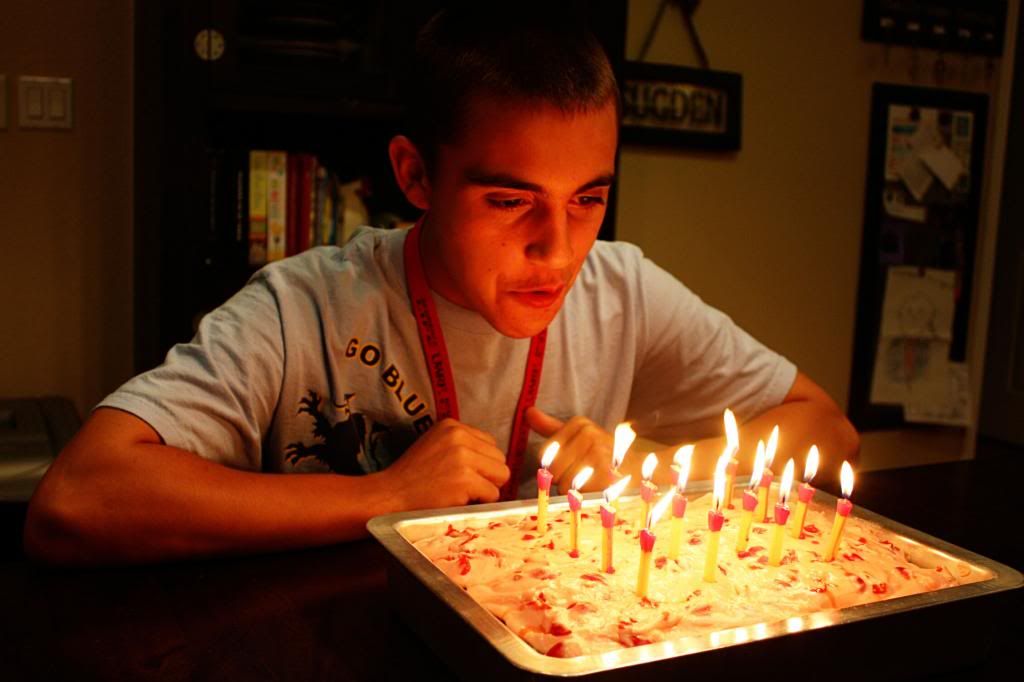 ...and reaching the milestone of getting his Driver's License. eehhh. We bought grandpa's truck, which has a stick shift, this initially caused some him concern ... but he is getting the hang of it and enjoying the freedom of getting around on his own.